Pillsbury SALT partner Marc Simonetti will present during the New York & Tri-State Taxation Conference on December 9, put on by the New York State Society of Certified Public Accountants.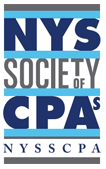 Marc is partnering with Melanie Lee (Andersen) to present on the topic, "Wayfair & Other Sales & Use Tax Updates." The speakers will discuss various state sales and use tax updates, including the ever-evolving taxation of software, the introduction of digital advertising taxes, as well as how best to advise clients on meeting their sales and use tax obligations.
For more information and to register, please see the event page.