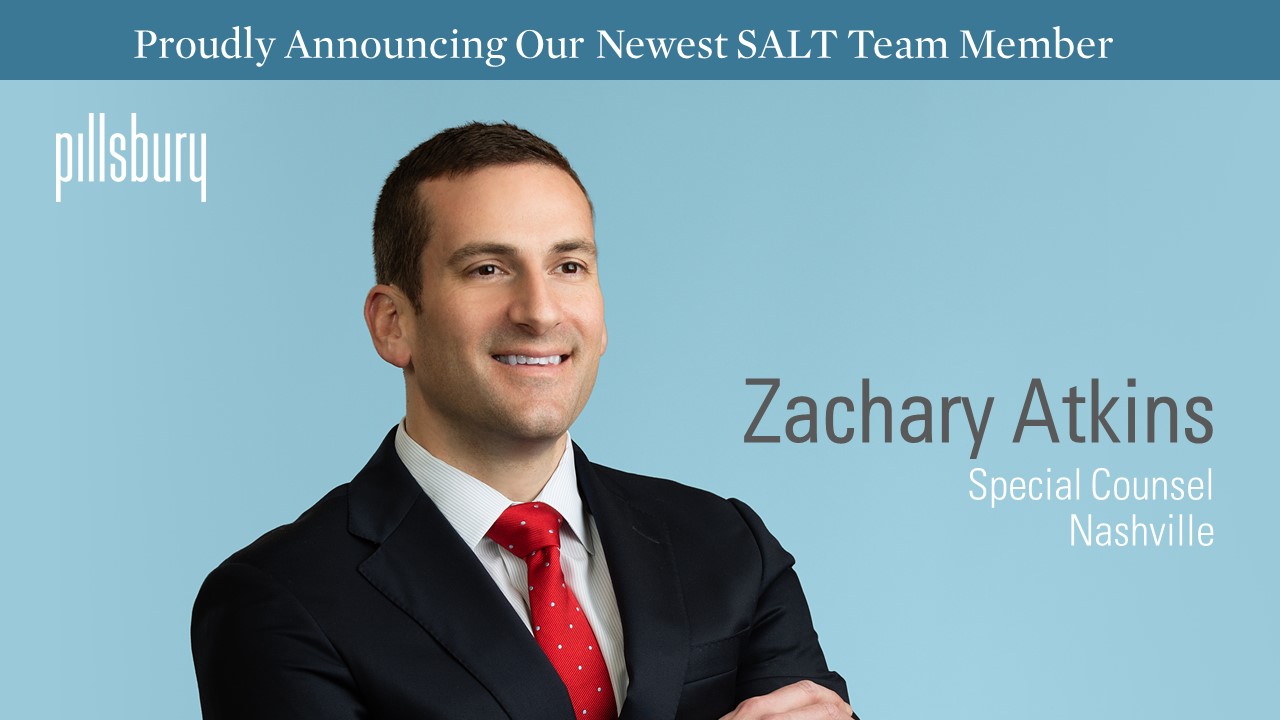 Pillsbury SALT is pleased to welcome Zachary Atkins to the team!
Zack previously served as a deputy general counsel to Fitzgerald USA handling a diverse range of projects from tax to corporate matters. Prior to joining Fitzgerald, his practice focused primarily on state and local tax issues as an associate at Eversheds Sutherland from 2010 to 2017.
He will join Pillsbury's Nashville office as a special counsel, expanding our nationwide SALT practice.