Following the IRS's announcement of tax relief for 41 California counties* affected by severe winter storms, the California Franchise Tax Board (FTB) and California Department of Tax and Fee Administration (CDTFA) announced similar relief for state-level taxes and fees.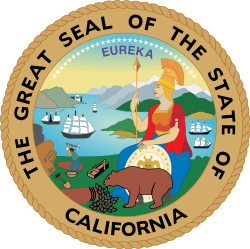 The FTB automatically extended the filing and payment deadlines for businesses and individuals in affected counties until May 15, 2023.  This relief applies to deadlines falling on or after January 8, 2023, and before May 15, 2023.  This includes business entities whose tax returns and payments are due March 15, 2023, individuals whose tax returns and payments are due April 18, 2023, and quarterly estimated tax payments due January 17, 2023, and April 18, 2023.  In addition, the FTB will suspend the mailing of collection notices to affected taxpayers for the 30-day period following January 13, 2023.  Finally, because the severe winter storms were designated as a Presidentially Declared Disaster, affected taxpayers may also be able to claim a disaster loss deduction when filing either an original or amended return for the 2022 tax year.
The CDTFA is permitting taxpayers to apply for an extension of up to three months to file and pay taxes and fees.  Relief is available for taxes and fees including the sales and use tax, alcoholic beverage tax, cannabis tax, and various fuel taxes.  Application instructions and a complete listing of eligible taxes and fees are available on the CDTFA's website.  According to a statement by the Governor's office, taxpayers who face return deadlines between January 4, 2023 and January 31, 2023, who are granted relief will not have to pay interest and penalties if they are unable to file their returns and pay taxes and fees by the original due date.
* The affected counties include Alameda, Colusa, Contra Costa, El Dorado, Fresno, Glenn, Humboldt, Kings, Lake, Los Angeles, Madera, Marin, Mariposa, Mendocino, Merced, Mono, Monterey, Napa, Orange, Placer, Riverside, Sacramento, San Benito, San Bernardino, San Diego, San Francisco, San Joaquin, San Luis Obispo, San Mateo, Santa Barbara, Santa Clara, Santa Cruz, Solano, Sonoma, Stanislaus, Sutter, Tehama, Tulare, Ventura, Yolo and Yuba.