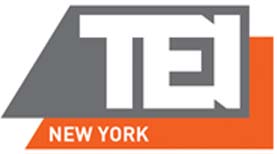 Pillsbury is proud to partner with TEI's NY Chapter to host their State & Local Chapter Meeting. Join Pillsbury SALT and TEI NY Chapter members for "Sales Tax: Transformation in Action."
In a presentation designed for sales tax compliance professionals at all levels, Sheila Rao, Senior Vice President, TEI NY Chapter, will present a step-by-step study of her company's sales tax software implementation.
Presenters will include:
Charles Maniace, VP, Regulatory Analysis and Design, Sovos
Sai Avula, Managing Director, Grant Thornton
Topics include:
Working with Vendors
Development of your company's taxability matrix
Critical resources – Working with your in-house IT department
Step-by-step walk through of the monthly process
Dealing with tax notices and law changes
Mitigating audit risk
What the vendors are hearing from clients post Wayfair
What the tax consultants are hearing from clients post Wayfair
Using sales tax software for due diligence
Location: Pillsbury's offices, 31 West 52nd Street, New York, NY
Date: Wednesday, October 16, 2019
Registration: 8:30 A.M. Presentation: 9 A.M. – Noon with a networking lunch
Conference Fee: $50 – Credit cards accepted online only. Check or cash will be accepted at the door (check made payable to TEI – NY Chapter), but you must register.
NY CPE and CLE credits will be awarded to participants.
Questions: Contact Sheila Rao (srao@byramhealthcare.com)
For more information and to register, please see the event page.