Pillsbury SALT attorney Aruna Chittiappa will be presenting at TEI's 73rd Midyear Conference on March 21.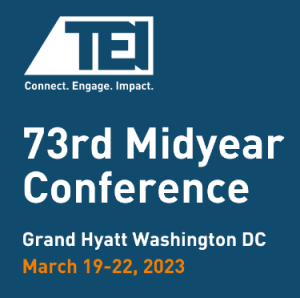 Aruna will be partnering with Eric Anderson (Andersen), Joseph Carr (Deloitte), and James Silvestri (Impact.com) to present "Can't Hardly Wait – SALT Issues Related to Digital Services."
TEI's Midyear Conference will provide updates on legislative, regulatory, and judicial developments relating to international, indirect and direct tax, corporate tax management, and tax controversy. The conference takes place March 19-22, 2023 at the Grand Hyatt Hotel in Washington, D.C.
For more information and to register, please visit the event page.