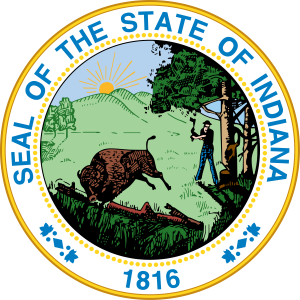 A federal district court held that under comity principles, Indiana state court is a more appropriate venue for a putative class action brought by three Indiana municipalities seeking to impose franchise fees on a group of online video providers.  Order, City of Fishers v. Netflix, Inc. No. 1:20-cv-02351-JMS-MPB (S.D. Ind. Nov. 18, 2020).  The federal district court remanded the case to the Marion Superior Court, where it was originally filed.
The core of the dispute is whether the Indiana Video Service Franchises Act (the "VSF Act"), which requires providers offering "video service" in Indiana to apply for and receive certificates of franchise authority, applies to online video providers like Netflix and Hulu, among others.  The VSF Act historically has applied to wireline telecommunications and cable companies that occupy the rights-of-way.  At bottom, the dispute is over taxes, as the VSF Act requires franchisees to pay quarterly franchise fees based on gross revenue.  The municipalities' lawsuit appears to be aimed at increasing the tax base.
The online video providers removed the putative class action to federal district court based on diversity jurisdiction and the Class Action Fairness Act, 28 U.S.C. § 1332(d) ("CAFA").  The municipalities moved to remand the case to state court, asserting that the comity doctrine—a common law doctrine that in state taxation cases restrains federal courts from hearing claims for relief that risk disrupting state tax administration—required it.  The online video providers opposed the motion on several grounds, including that CAFA jurisdiction outweighs any comity concerns and that the comity doctrine does not require federal court abstention in every state tax case (especially those which do not raise complicated or novel issues).
The federal district court agreed with the municipalities.  Applying the comity analysis outlined in Levin v. Commerce Energy, Inc., 560 U.S. 413 (2010), the court first observed that the lawsuit involved commercial regulation and did not implicate any fundamental right or suspect classification requiring heightened judicial scrutiny.  Second, the court claimed that the online video providers' invocation of federal court jurisdiction was aimed at improving their competitive position vis-à-vis other companies that are required to pay franchise fees under the VSF Act.  Third, the court said that Indiana state courts are in a better position than federal courts to address any constitutional or other violations because they are more familiar with the relevant state legislative preferences and have more remedies available to them.  The court concluded that these factors weighed in favor of remanding the case to state court.